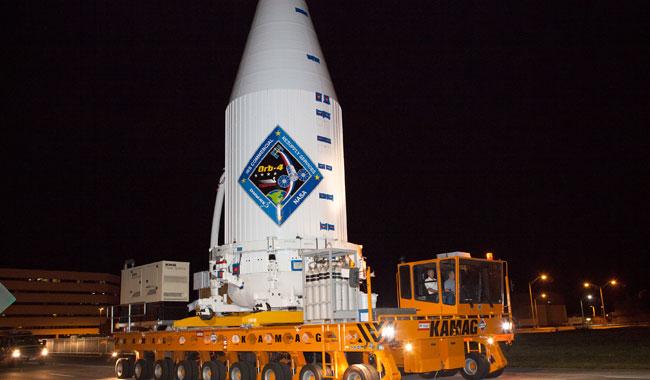 WASHINGTON: An unmanned cargo ship packed with 7,400 pounds of food and supplies for the astronauts living at the International Space Station blasted off Sunday from Wallops Island, Virginia.
Orbital ATK's barrel-shaped Cygnus cargo ship launched atop an Antares rocket at 7:19 am (1219 GMT), a day after a last-second delay due to an unexpected aircraft in the area. « Five, four, three, two, one, and we have ignition, » said Orbital ATK's mission control operator, as the rocket's engines lit up the chilly, gray morning and cheers erupted from spectators near the launchpad.
The mission is the eighth for Orbital ATK, which has a $1.9 billion contract with Nasa to resupply the orbiting outpost. SpaceX also sends its Dragon cargo ship to regularly re-stock the space lab. Among the experiments on board is a satellite that will test how bacteria grows in microgravity, and determine the minimum amount of antibiotic needed to stop its growth.
For more details, click on: Orbital ATK launches mission to space